【heavy weight】 this! It is China's first polar exploration cruise ship. Its name is GREG MORTIMER

Jiangsu haimen news on September 6, China merchants bureau group in the morning in jiangsu haimen base solemnly held China's first polar exploration cruise named delivery and cruise base foundation laying ceremony.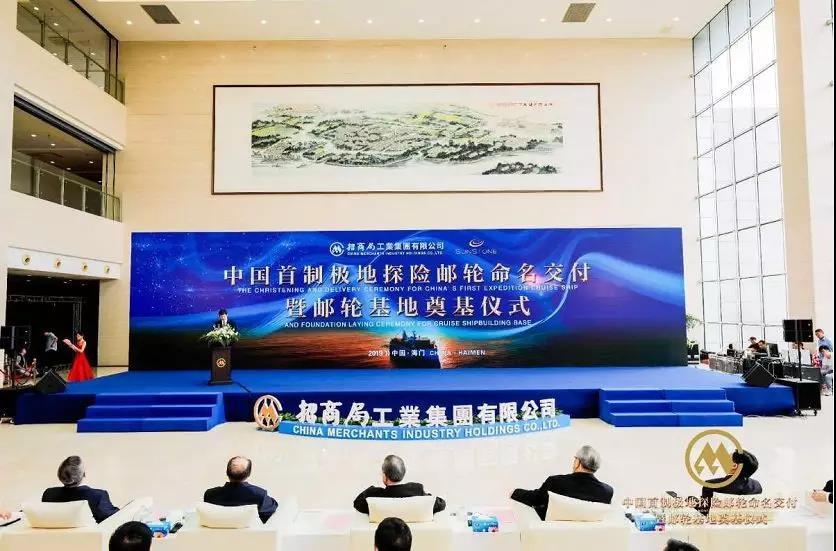 The 11th national people's political consultative conference, Mr Li, vice President of the former transport minister Huang Zhendong, transport minister li shenglin, vice governor of jiangsu province wang jiang, chief engineer of the ministry of transport Jiang Mingbao, vice President of China transportation association Jiang Ruigang, mayor of nantong municipal party committee secretary Lu Zhipeng, hui-min xu, chairman of the CPPCC Huang Weidong, haimen municipal party committee secretary Chen yong, deputy general manager of China merchants group, owner of king Luo Dongjiang, Wu Andi, China merchants group outside directors Chen Zuofu, China shipbuilding industry association Guo Dacheng, MoJian fai, President of the China classification society, American Sunstone Ships Niels, CEO of the company, Claude Maillot, President of veritas north Asia, and other leaders and guests attended the ceremony. Wang cui jun, wang jiang, lu zhipeng, Chen yong, Niels and Claude Maillot delivered speeches respectively. Hu xianfu, general manager of China merchants industrial group presided over the ceremony.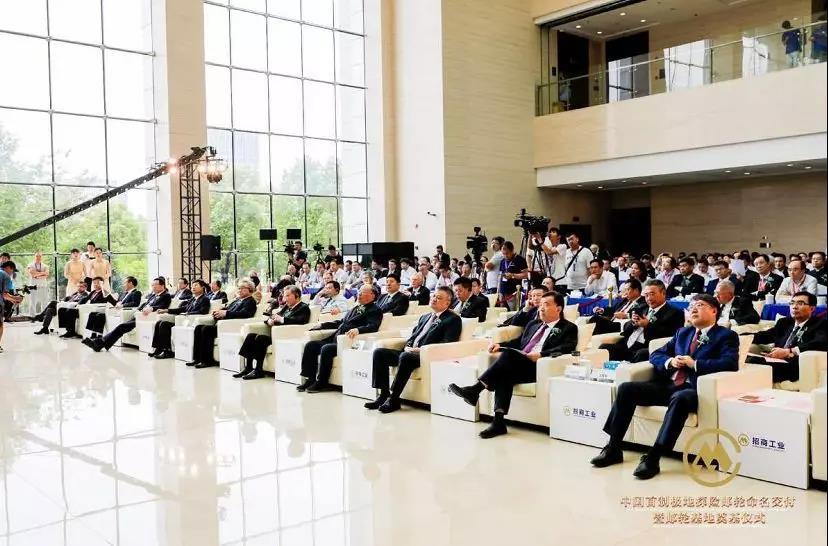 The "no. 1 cruise ship" delivered this time is the first ship in the polar exploration cruise series projects of China merchants bureau industry group (hereinafter referred to as "China merchants industry"), and
is the first polar exploration cruise ship in the history of Chinese shipbuilding, pioneering the "made in China cruise".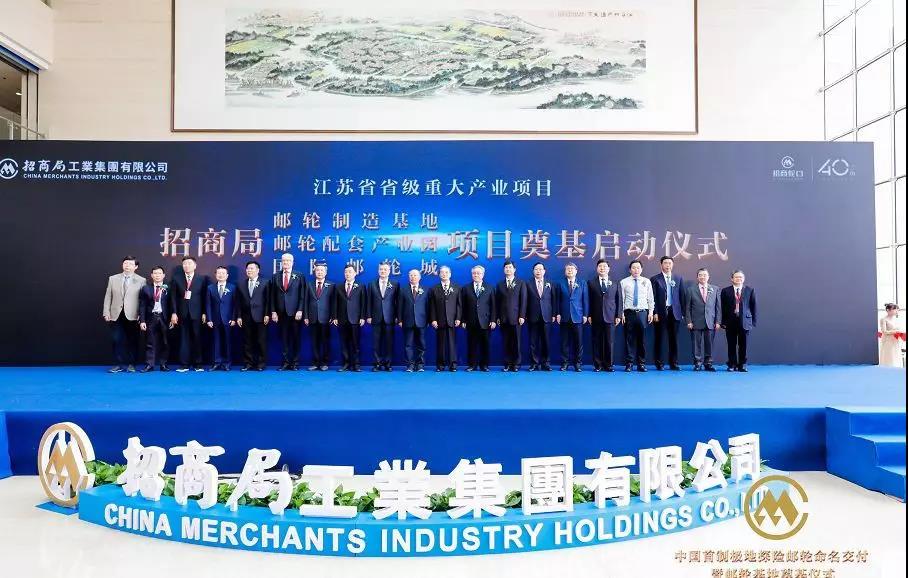 China's first polar exploration cruise ship, known as "cruise 1", is officially named "GREG MORTIMER".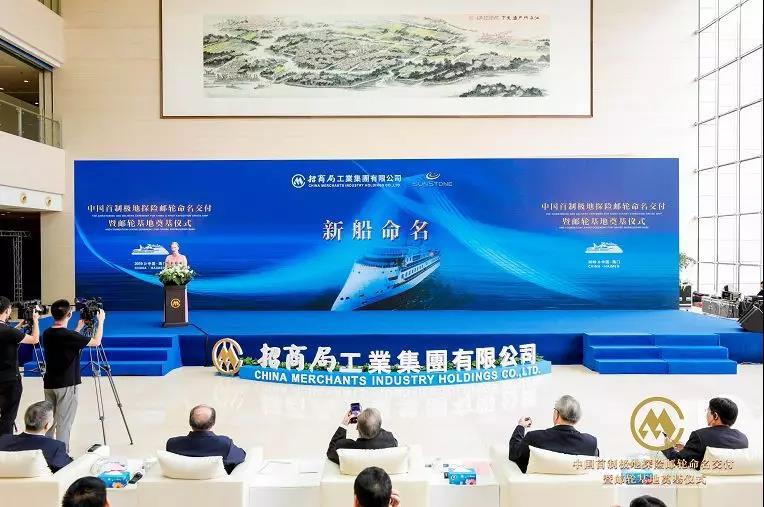 The naturalised Bahamas cruise, chartered by the owner, Sunstone Ships, to Aurora Expeditions, an Australian polar exploration company, will begin its 12-day voyage to Antarctica after delivery.
Ship bow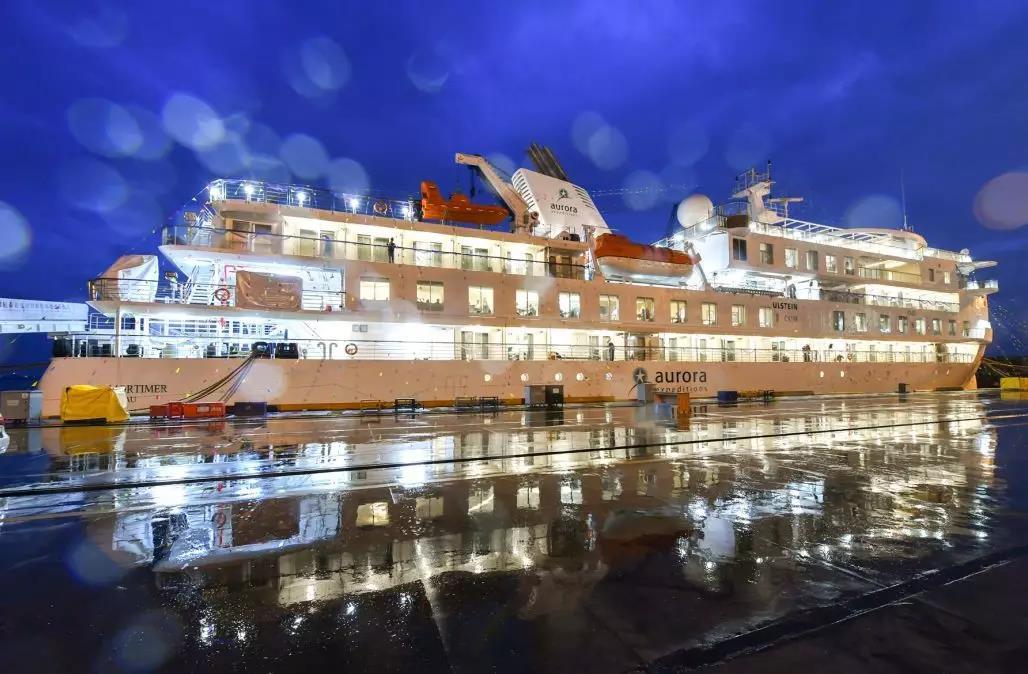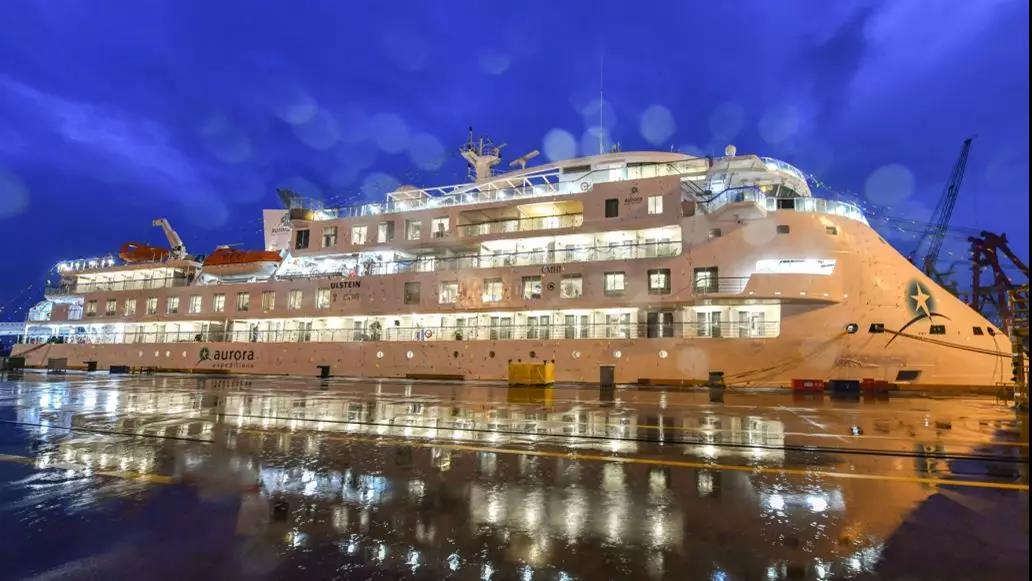 Cruise appearance
The smooth delivery of "GREG MORTIMER" indicates that China merchants industry has completed a solid step into the field of cruise ship construction and laid a solid foundation for China to become a shipbuilding power from a shipbuilding power. Meanwhile, the construction of industrial cruise manufacturing base, cruise supporting industrial park and international cruise city was officially started on the same day.
"GREG MORTIMER" is the first ship of 7+3 polar exploration cruises contract signed by China merchants industry and SunStone of the United States. Construction started at China merchants industrial haimen base on March 16 last year.
The ship has a length of 104.4 meters, a width of 18.4 meters, a designed draft of 5.1 meters, a gross tonnage of 8,035 tons, and a maximum speed of 16.3 knots. It has 135 cabins and can hold 254 people. In the construction period of one and a half years, the technical team has overcome more than 100 technical problems, such as sheet welding deformation, safe return to port, vibration and noise control, complex collaborative operation, etc., successfully launched and piloted, and delivered two months ahead of the contract period.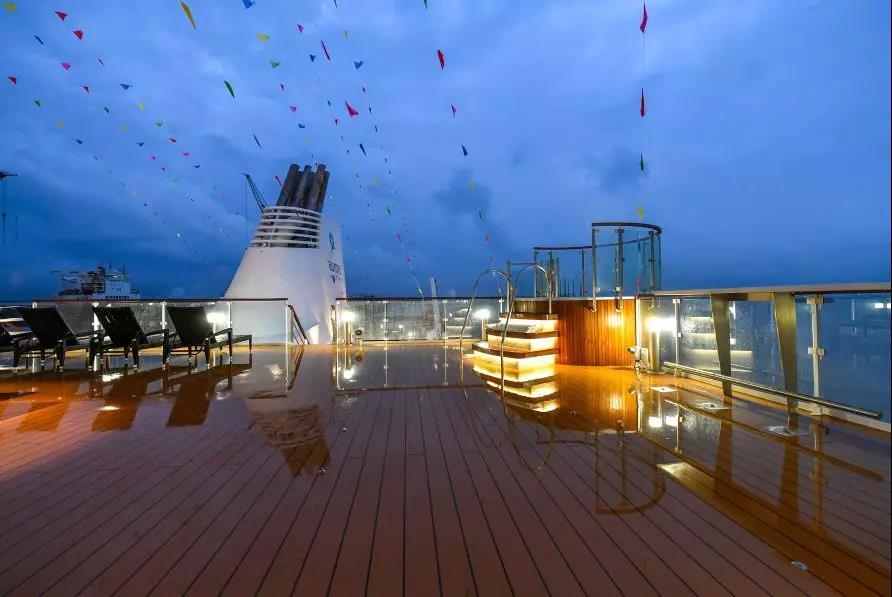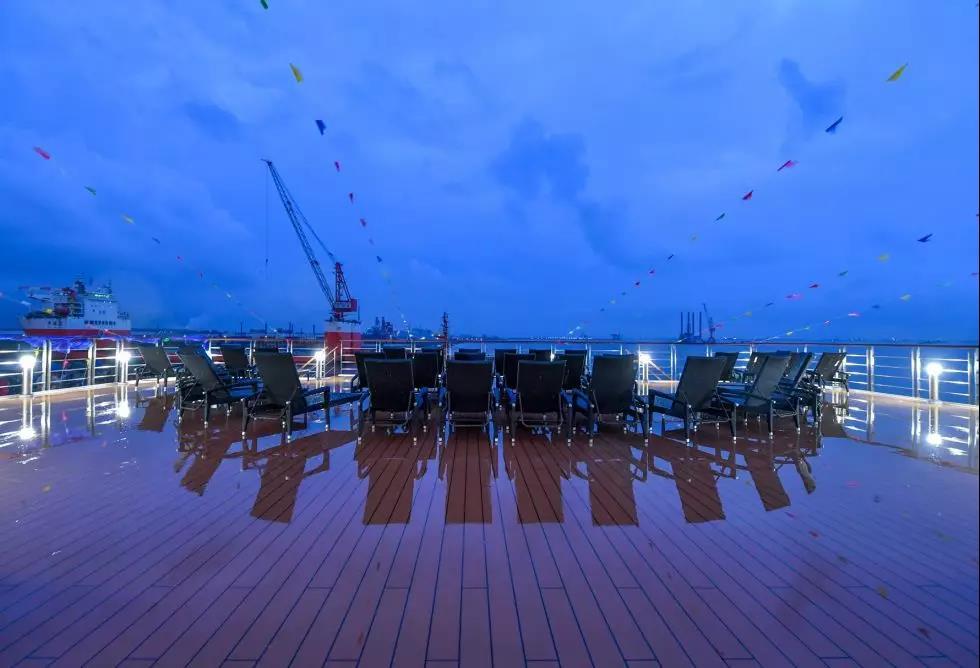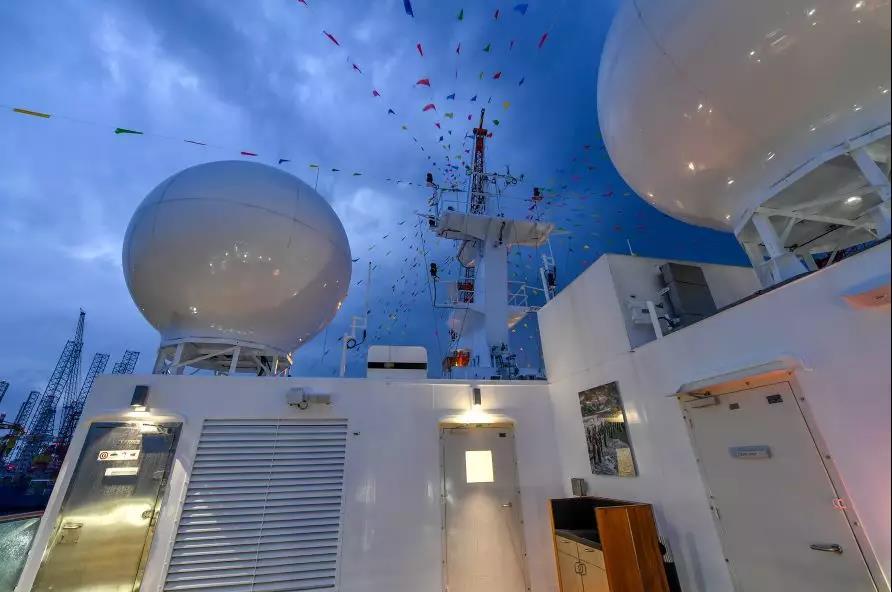 Deck
This cruise ship has the characteristics of high flexibility, complex system and high requirements for polar navigation. Different from large economical cruise ships, small polar cruise ships serving high-end passengers in specific markets have more complex structure and system of unit space, and higher requirements for design and construction.
Cruise used to entertainment, leisure, food, Marine exploration, water sports facilities in the integral whole, meet one of the world's most stringent safety return to Hong Kong, the United States public health service, the coast guard and other related regulations and rules of polar requirements, suitable for world-wide, safe, green, economy, science and technology, the advanced and unique are in a leading position in the global scope.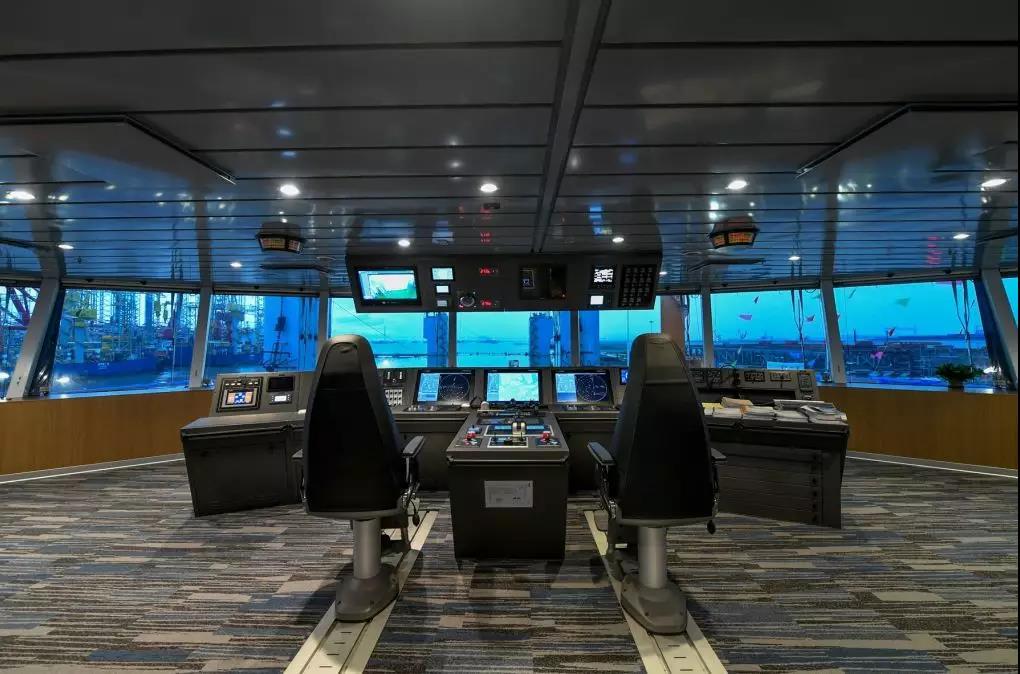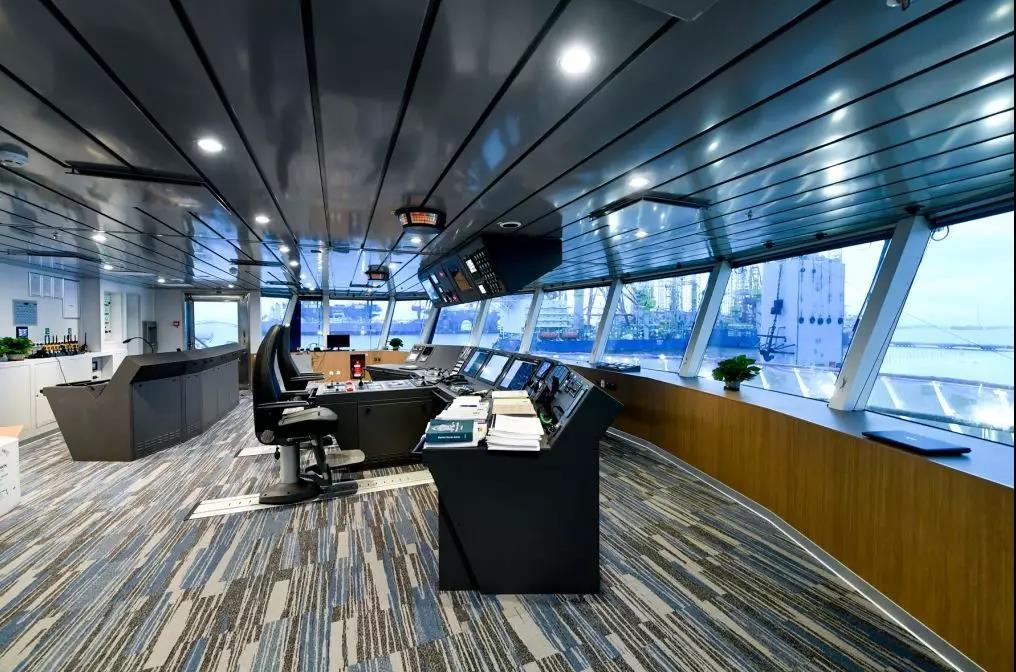 Bridge
The "GREG MORTIMER" wheel is full of technical breakthroughs
It's worth mentioning that the construction team behind GREG MORTIMER -- the 3012 construction team -- has an average age of 30 and is working an average of 12 hours a day, breaking through technical problems.
This cruise ship USES the most advanced navigation technology and modern design, the x-bow Bow Bow design makes the voyage faster, smoother and more comfortable.
The design of "safe return to port" is one of the design highlights of "GREG MORTIMER". GREG MORTIMER is the world's first small polar exploration cruise ship with this design , which can greatly improve the survival rate of cruise ships in distress and the safety of people on the ship on the way back to Hong Kong.
If cruise ship cab encounters the emergency of water loss or fire, can return harbor control board safely through control, rely on cruise oneself redundant power to return to the nearest harbor safely. Even under bad sea conditions, the endurance of safe return to port can reach 1500 nautical miles, which fully meets the sailing distance of cruise ships returning to port. This design was only used for large and medium-sized cruise ships. Merchants industry is the first of its kind to apply this technology to build a safer polar transport guarantee for cruise ships.
The "GREG MORTIMER" is an advanced electric propulsion and control system with unique technological advantages in terms of ship shape design, interior layout, noise comfort and energy consumption, and is built according to the latest polar parameter standards, ensuring that cruise ships can meet higher safety and environmental requirements in polar regions. The "GREG MORTIMER" is less than a twelfth of the volume of the 400,000 ton VLOC, but the pipe system is 33 km long, the same as the VLOC. The cable length is 340 km, 1.5 times that of VLOC. The duct is 11 km long, almost twice as long as the VLOC. In the end, the construction team used the spirit of craftsmanship and perfect quality to make the "GREG MORTIMER" wheel highly praised by USPH/USCG for its craftsmanship level and construction quality. The cruiser meets the higher ice-resistant class 1A standard for ships that can travel at least five knots on ice-covered waterways. At the same time, the design of the system and personnel cold protection equipment are added.
Many designs have no precedent to follow in China.
In addition, cruise ships have particularly strict control over their weight centers of gravity. According to zheng hehui, deputy general manager of China merchants heavy industry (jiangsu) co., LTD., the GREG MORTIMER wheel is made of 5 mm thick steel plate to reduce weight and center of gravity. Steel mills in Europe, Japan and South Korea can only make a tolerance of 0-0.6 mm for 5 mm non-open plate, which is also the technical index used in the past in Marine engineering and special ships. A tolerance of 0.5 mm means a gain of 10%. In order to keep improving, avoid to cause the accumulation of uncontrolled tolerance, solicit opinions from domestic steel mills to build team, in the end and cultivation, anshan iron and steel and other steel mills to explore technical solution, by changing the feeding and rolling technology and detection methods, the tolerance control at 0-0.2 mm, in Europe, Japan and South Korea steel standard on the basis of improved two-thirds, other equipment, material weight control to set aside the play space.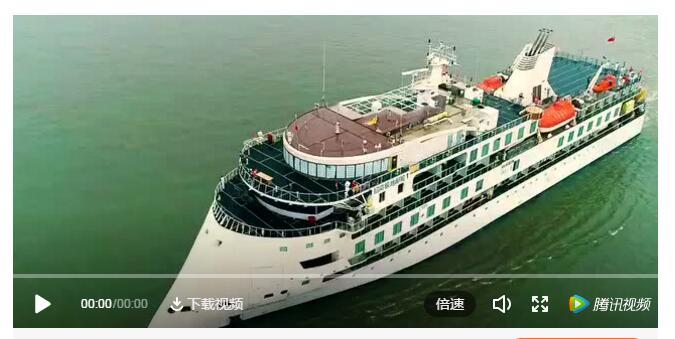 GREG MORTIMER trial run BBB 0
The linkage of Hong Kong, industry and city will comprehensively build the manufacturing capacity of cruise ships
Over the past decade, the number of Chinese luxury cruise ship tourists has increased dramatically. China's luxury cruise ship operation industry is a vast blue ocean market with an output value of one trillion yuan. China merchants group in the cruise industry chain has done a systematic planning and layout. In 2018, China merchants group planned a world-class cruise manufacturing base and cruise supporting industrial park covering an area of 650,000 square meters according to the development mode of "front port -- central district -- back city". Through the introduction of automatic and intelligent European advanced sheet water production line and other measures, the construction of investment attraction luxury cruise line construction base; By introducing leading enterprises in the upstream and downstream of luxury cruise supporting industry at home and abroad, and combining with the rich operation experience of merchants shekou, we will build an international first-class industrial park for luxury cruise supporting. Relying on the cruise manufacturing base and supporting industrial park, we will build a complete supporting international cruise city, realize the linkage of port, industry and city, and build the cruise manufacturing capacity comprehensively.
At the same time, the cruise manufacturing base started this time is truly in line with the concept of modern cruise ship construction. It is expected to be officially put into production in 2022, which can meet the requirements of simultaneous construction of two 135,000 ton cruise ships.
Relying on the successful delivery of the first china-made polar exploration cruise ship, China merchants industry has received 7 polar cruise ships (another 3 to be put into effect) and 3 medium-sized cruise ships, ranking the first in the world.
The cruise supporting industrial park launched in today's ceremony has a total investment of 5 billion yuan, with four public service platforms, namely, national materials and technology testing center, r&d service platform, bonded warehouse of supporting industries, and industrial exhibition center. With the introduction of cabin unit, aluminum products, glass products and other supporting industries, it will become an international first-class supporting industrial park for cruise ships.
The ground-breaking of the two bases will become an important starting point for China merchants group to "build the whole industry chain of cruise ships" and accelerate the construction of medium and large luxury cruise ships, so as to fully realize the "made in China cruise ships".
Here are some beautiful pictures of the inside of the "GREG MORTIMER" wheel: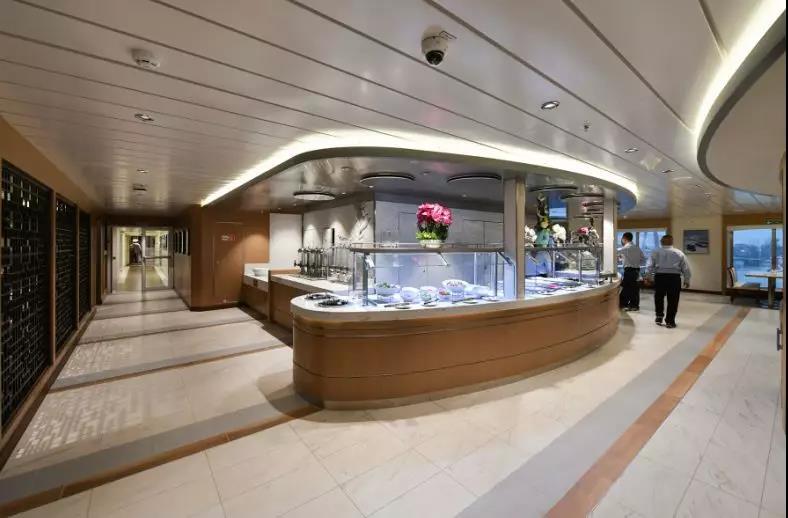 Shopping center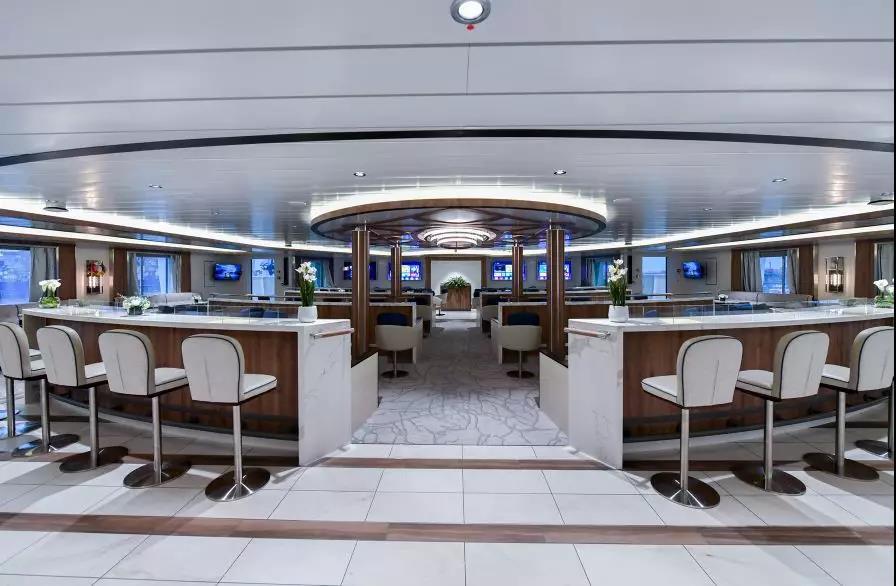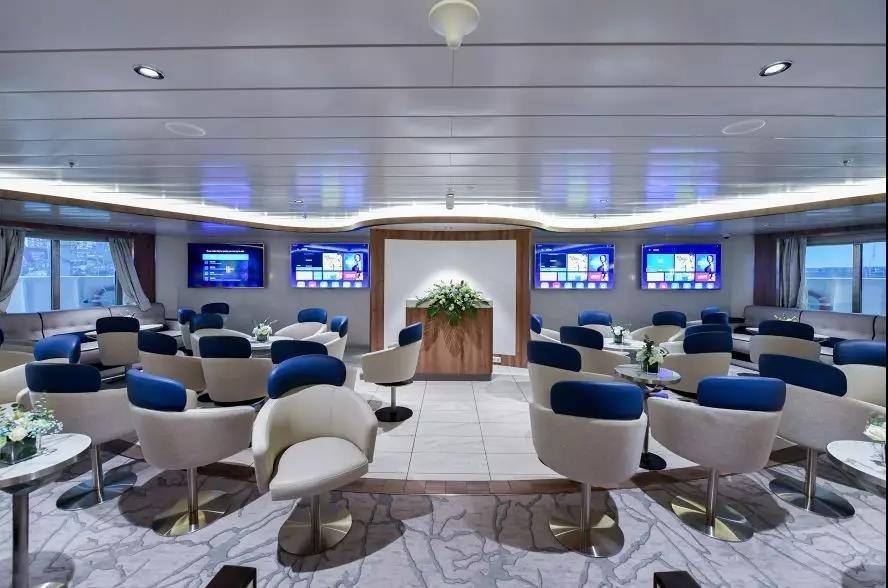 Conference room, video entertainment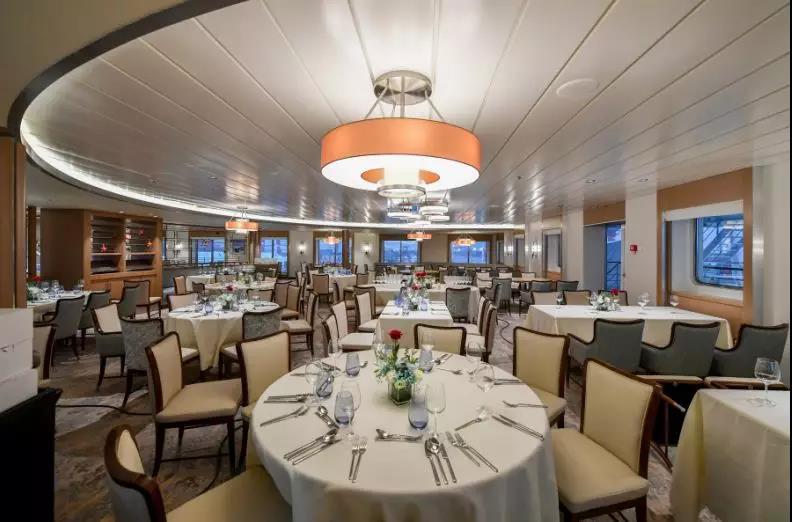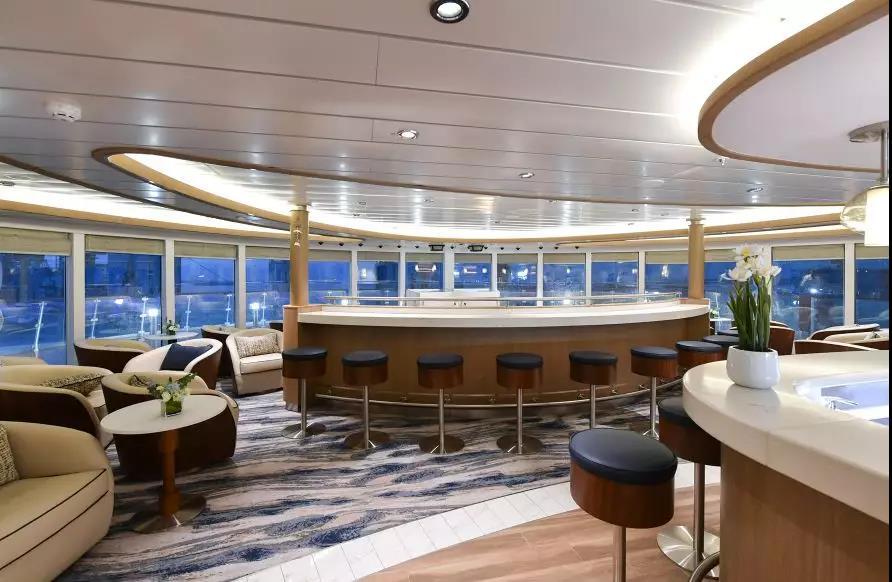 Restaurant, bar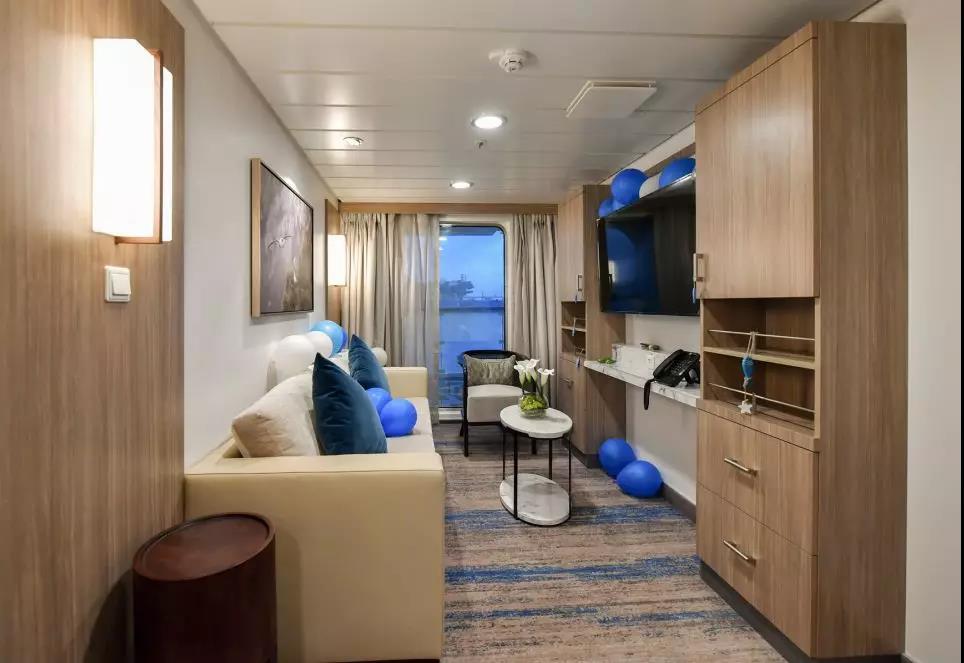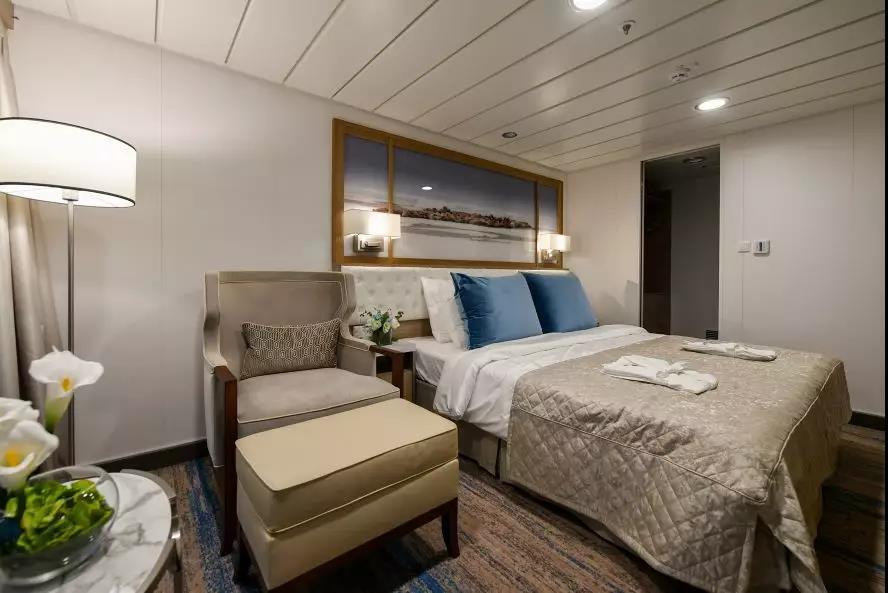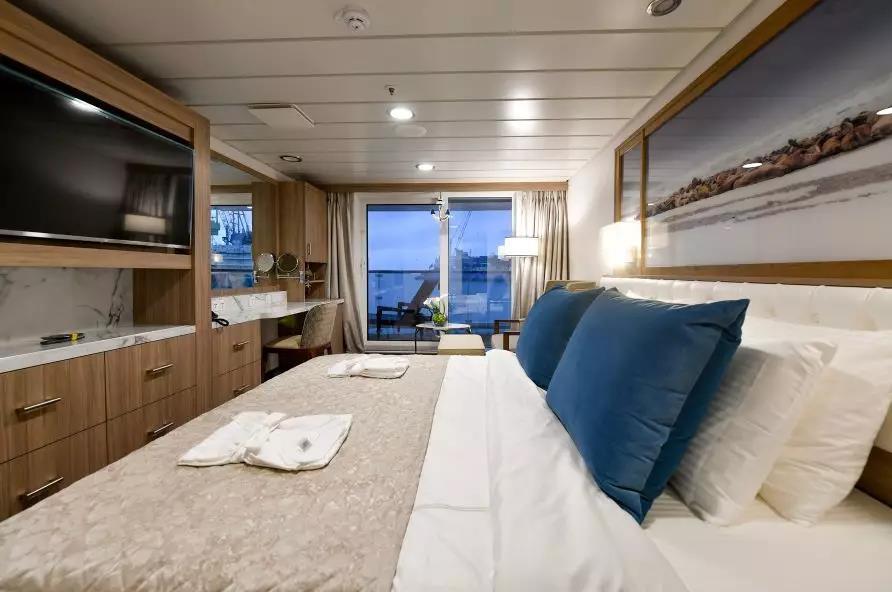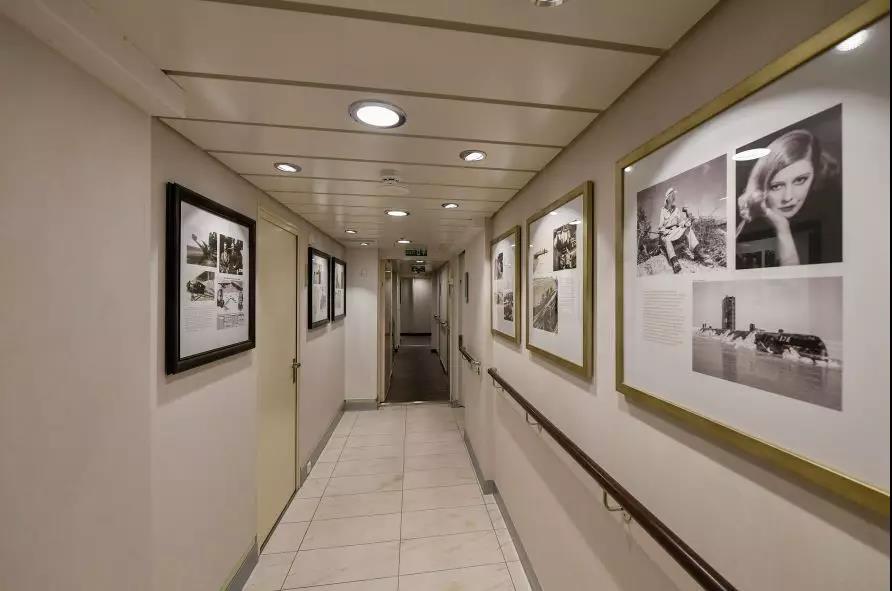 Cabins and corridors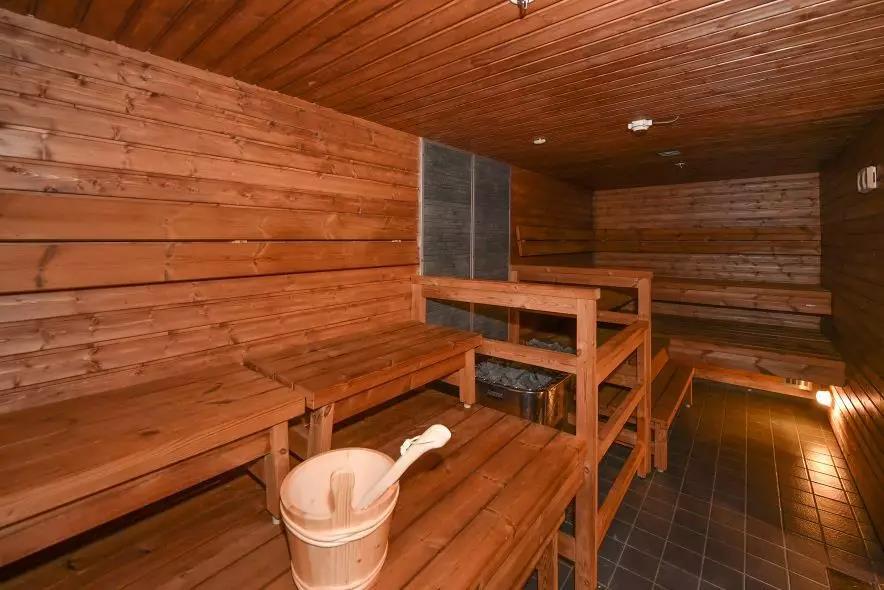 Sauna room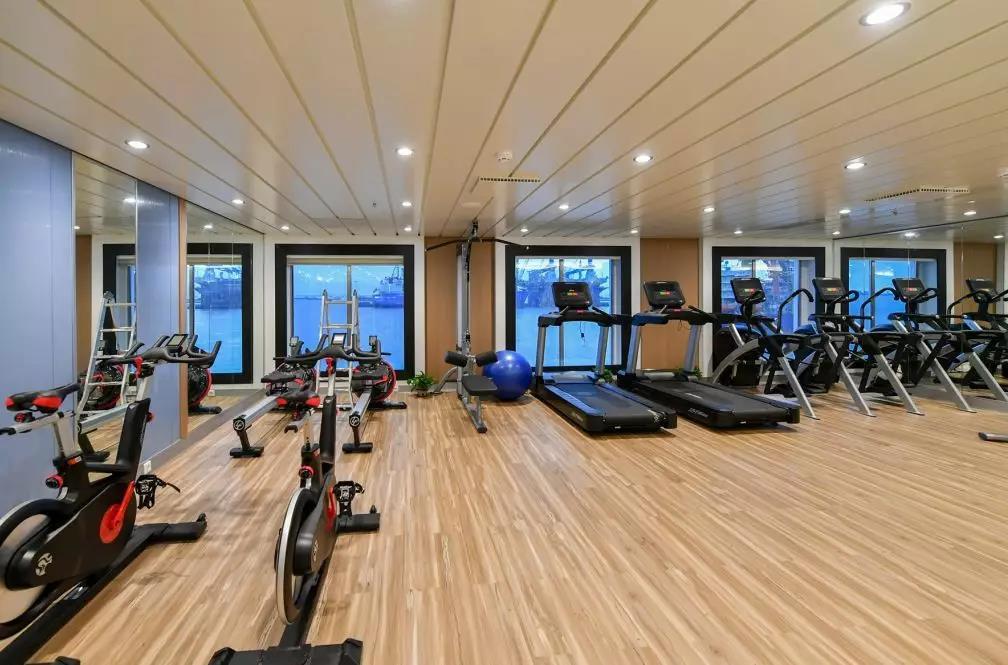 Fitness room